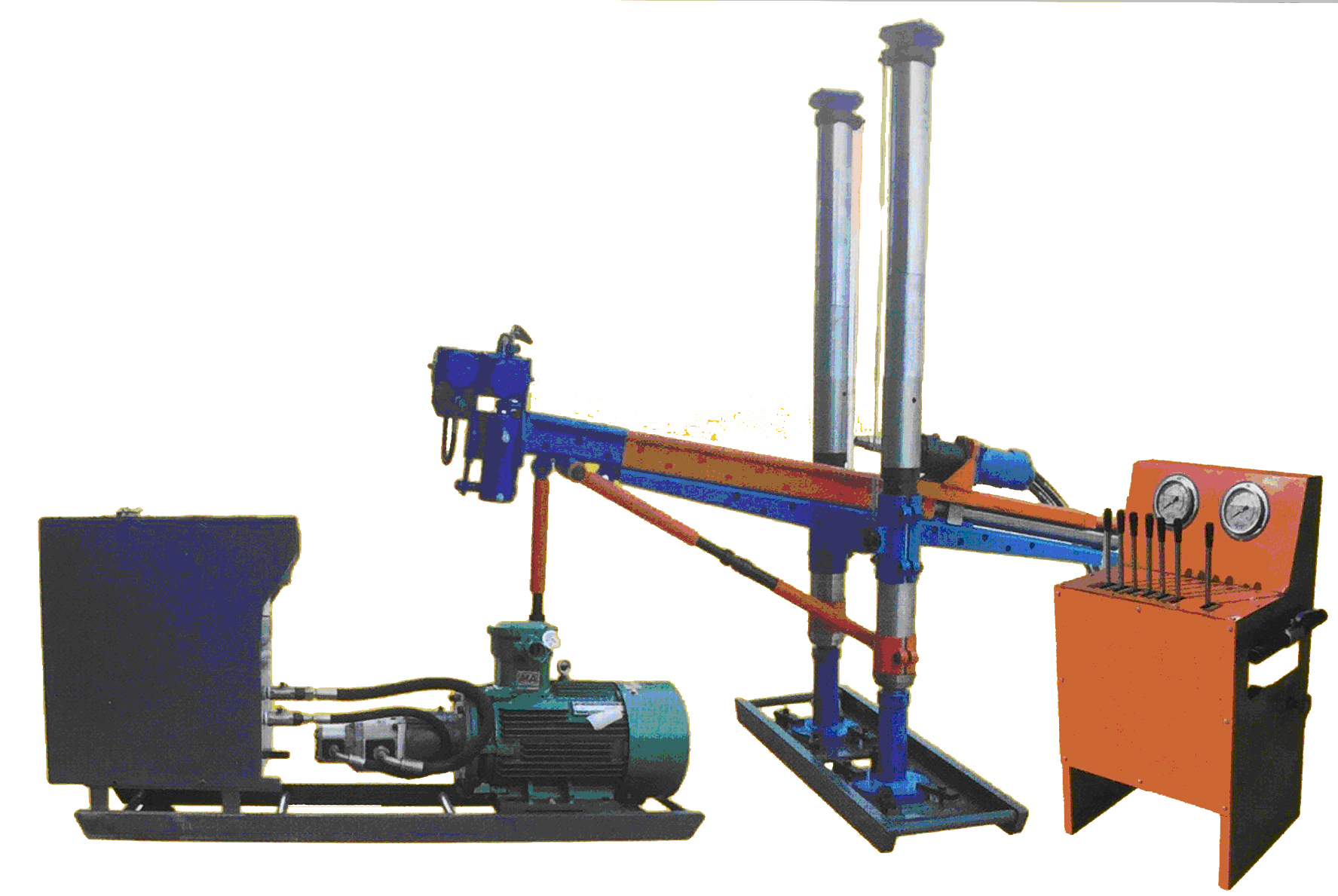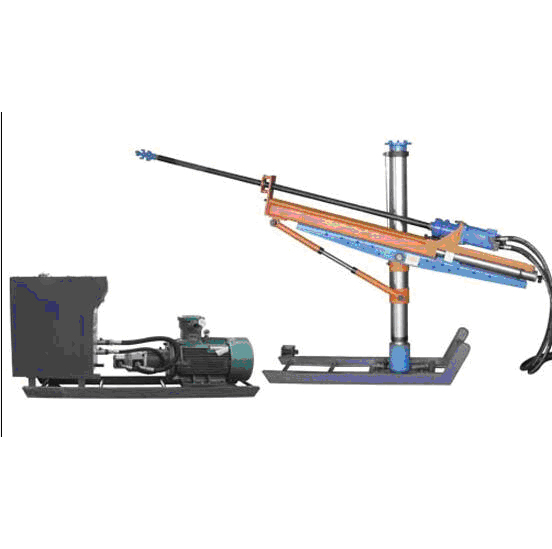 Product Description
ZYJ-400/130 Light Weight Building Block multi-function drilling rig used in the tunnels
This drilling rig is specific for the drilling in different tunnel, becasue the post need to press against the roof and floor.
Description
In order to guarantee the safety of underground coal mine, exploration must be carried out prior to tunneling or shearing to prevent the outburst of gas or water. Because of the limited space in the working facing, the drilling rig must be small size, light weight, easy to assembled and disassembled, drilling fast, easy to transport and can drilling in different location. It is the features of ZYJ-400/130.
ZYJ-400/130 drilling rig consists of three parts, the drilling parts, the power pack and the operation panel, each of them are connected by the hydraulic hose. The total weight is only 490kgs, but it is divided three parts; 240kgs for the power pack, 50kgs for the operation panel, and 200kgs for the drilling parts.
The post of the machine is optional for different gallery height from 2200-3800mm.
The Post can support between the roof and the floor tightly to give a firm support to the drilling.
At the same time, the drilling mechanism can move along the post to drilling in different place. It can drill the roof, the floor and rib.
For its simple structure, the price is very low compared with the other drilling rigs with same function, especially crawler type drilling rigs.
The drilling rig can be operated by only 2 person.
Application:
geological exploration hole in different tunnel
grouting hole in the tunnel railway.
Gas drainage hole in the underground coal mine
Water prediction hole drilling in the gallery
Coal prediction in the rock gallery
Coal mine and other mine
Features:
The drilling bits can be alloy steel(76 -89)or the diamond type(65-113) or anchor drilling bits(28 - 42)
The drilling pipe can be through water or slurry
High efficiency anchor drilling pipe: 69 - 82
Friction welding drilling pipe: 42
Bolting drilling pipe: S19 S22
Manufacturer supply directly
Only 7 days lead time
Low cost
Technical specification

Drilling rig

Description

Unit

Parameters

Nominal pressure

Mpa

12

Nominal torque

N.m

≥400

Nominal rotation speed

rpm

≥130

Propelling speed without load

Mm/min

I grade cylinder: 3400

I stage: 3400

II grade cylinder: 6100

II stage:6100

Returning speed

Mm/min

I grade cylinder: 3800

I stage: 3400

II grade cylinder: 6000

II stage:6000

Propelling force (adjustable)

KN

I grade cylinder: 30

I stage: 30

II grade cylinder: 20

II stage:20

Propelling stroke

mm

1080

noise

Noise power

dB(A)

92

Noise pressure

dB(A)

108

Hole diameter

mm

Φ50-Φ113

Hole depth

m

100-150

Pressure of rinsing water

Mpa

0.6-1.2

Standard height of drilling machine

mm

2200-3800 (optional)

Propeller weight

kg

100

Power pack

Nominal pressure

Mpa

12

Nominal flow rate

L/min

45/14

Nominal power

kw

11

Working volume

L

120

Nominal voltage

V

380/660

660/1140

Nominal current

A

22.6/13.1

12.6/7.3

Power pack dimensions

mm

1370*460*790

Power pack weight

kg

240
Other Products in 'Underground Drilling Machine' category
Get in touch with us